Ghum Hai Kisi Ke Pyaar Mein: Virat confess I Like You Sayi (Upcoming Twist)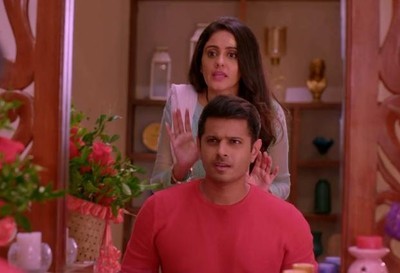 Ghum Hai Kisi Ke Pyaar Mein (GHKKPM): Virat confess I Like You Sayi
The upcoming episode of Star Plus popular serial Ghum Hai Kisi Ke Pyaar Mein will showcase an interesting twist and turn.
It was earlier seen that Virat wanted to confess his love feelings for Sayi but in vain.
However Virat and Sayi discuss about Ajinkya which leaves both of them upset.
Sayi feels Virat does not like her and hence creates fights between them.
Seeing this scenario Virat confesses his liking for Sayi.
Virat likes to spend time with Sayi
Virat states that he likes Sayi and like to spend time with her and enjoys with her.
Sayi feels happy to hear this from Virat but Pakhi pricks in her mind.
It would be interesting to see what happens next on the show.

Stay tuned to serialgossip.com for more updates.
Latest Ghum Hai Kisi Ke Pyaar Mein Updates