Udaariyaan: Jasmine fumes seeing Tejo and Fateh's intimacy (Upcoming Twist)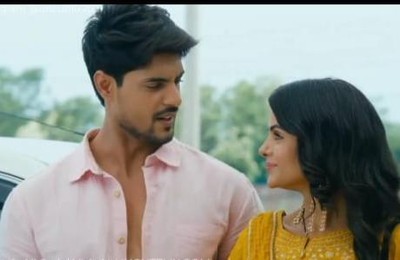 Udaariyaan: Jasmine fumes seeing Tejo and Fateh's intimacy
Colors show Udaariyaan will showcase some unexpected twist and turn in the upcoming episode.
It was earlier seen that Jasmine makes every effort to make Fateh jealous to make him realize his feelings for her.
Gippi tells Fateh that his marriage has been fixed with Jasmine.
Meanwhile, Tejo enters and Fateh holds her hand leaving Tejo surprised. Jasmine fumes looking him holding Tejo's hand.
Fateh takes Tejo on a road trip but they get stuck in traffic where Fateh decides to surprise Tejo.
Jasmine plans to find out Tejo and Fateh's date
Satti comes to know that Tejo and Fateh are out alone on a trip while Saurabh says it must be a romantic outing.
Jasmine gets furious knowing this and she decides to go and find Fateh.
Do not miss the next big twist, so make sure you read the upcoming updates at SerialGossip.com
Latest Udaariyaan Updates