Imlie: Imlie's master hit failed Anu-Aparna's big conspiracy (Upcoming Twist)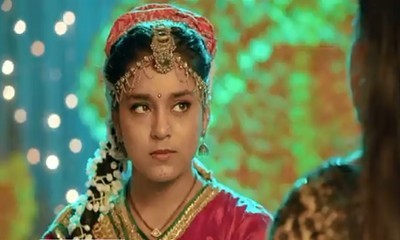 Imlie: Imlie's master hit failed Anu-Aparna's big conspiracy
The amazing episode of Aditya and Imlie's couple dance challenge in the Best Bahu Competition will see an interesting u-turn in Imlie TV serial.
Aditya and Imlie both learn the best dance theme to win the dance round.
However, Anu plays her dirty game when she compels Aparna to stop Aditya from reaching the competition and prove that she wants Malini as Bahu.
Anu and Aparna's dirty game to make Aditya and Imlie lose the competition almost succeeds but Imlie turns the table at the last moment.
Imlie and Aditya's victory on head
Aditya somehow manages to come while Imlie who is ousted from the competition finally turns the tides in her favor.
How Imlie's intelligence and her love for Aditya will prove her best dance cum life partner to Aditya is what impresses the judges.
Imlie and Aditya finally win the round when Imlie's master hit turns Anu and Aparna's plan into a flop show.
Make sure you follow us at SerialGossip.com so you don't miss the next big twists.
Latest Imlie Updates