Bigg Boss 14: Rahul Vaidya propose Disha Parmar for marriage in reality show (Bigg Boss 14 Latest Update)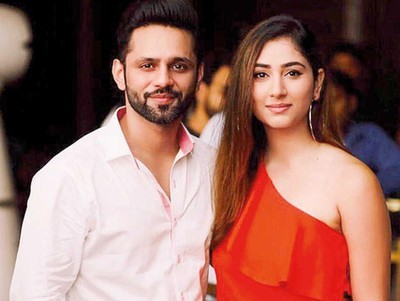 Bigg Boss 14: Rahul Vaidya propose Disha Parmar for marriage in reality show
The upcoming episode of Colors popular reality show Bigg Boss 14 will showcase interesting drama.
As per the nomination done by Farah Khan, Amit Tyagi and Charu Malik, the trio have come to conclusion to nominate Shardul Pandit.
On the other side Bigg Boss announces for a party as its been long time.
Many singers will mark their entry and sing songs for contestants further DJ Chetas will play dance rocking music where everyone is going to dance and burn the dance floor.
Post party Rahul Vaidya gives his heart and declares on national television that he is seeing a girl names Disha Parmar since last 2 years.
Rahul Vaidya waits for Disha Parmar's response
Further he revealed that Disha is the most beautiful girl he met, and he wants to marry her.
Rahul proposes Disha on national television where he asks if she will marry him.
It would be interesting to see what response Rahul gets from Disha in the future episodes.
Keep tuned to serialgssip.com for more updates.
Latest Bigg Boss 14 Updates