Pinjara Khubsurti Ka: Mayura finds solace in Piyush, Omkar to turn real monster (Upcoming Twist)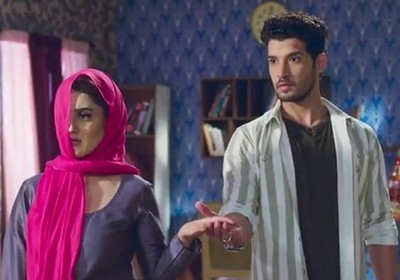 Pinjara Khubsurti Ka: Mayura finds solace in Piyush, Omkar to turn real monster
Colors serial Pinjara Khubsurti Ka is witnessing ups and downs in Mayura's life.
Mayura is having a hard time in forgetting the trauma which Omkar gave her on Karva Chauth.
Even so, Mayura's family and especially Piyush in encouraging Mayura to stand strong and fight back Omkar.
Mayura finds solace in Piyush and thus decides to face the circumstances to strongly achieve her dreams.
However, Omkar is not going to step back but instead, he is going to turn a real monster now.
Piyush stands as a shield to safe Mayura
Piyush is trying his every possible effort to help Mayura and protect her from Omkar.
Omkar is turning hurdle in Mayura's dream and is trying to demotivate her.
It would be highly intensified to watch how Piyush and Mayura will face the demon Omkar.
Stay tuned with us for more updates and latest news.
Latest Pinjara Khubsurti Ka Updates