Kundali Bhagya: Finally Karan and Preeta turn husband-wife to face Prithvi's death warning (Upcoming Twist)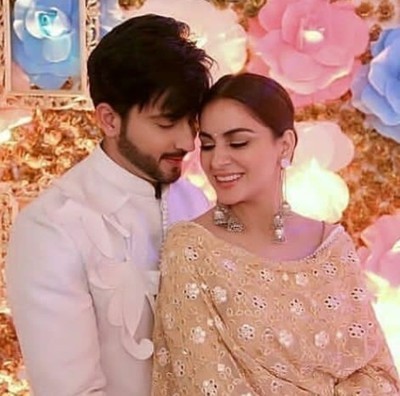 Finally Preeta turns Mrs. Preeta Karan Luthra in Kundali Bhagya
Zee TV one of the most popular running TV Serial Kundali Bhagya is finally bringing the day forward when Preeta will finally get married to her destined life-partner.
Since a long time, Peerat's marriage turned out a buzz in the television world.
Finally, Preeta became wife of Karan Luthra.
After how cunningly Prithvi planned to marry Preeta, Karan finally flopped his dirty plan and married Preeta protecting her from all evils.
Where Preeta finally became Mrs. Preeta Karan Luthra, a big trouble is coming in the way of newlywed couple.
Karan and Preeta to fight Prithvi
Karan and Preeta will have their face-off with Prithvi who has gone mad after facing his defeat.
Karan and Preeta will face Prithvi's deadly warning.
It will be worth watching how Karan and Preeta will face their new challenges after marriage.
Keep reading serialgossip.com for more fresh updates and latest news.
Latest Kundali Bhagya Updates