YRHPK: Kunal hates mother Meenakshi learns Mishbir's separation truth (Upcoming Story)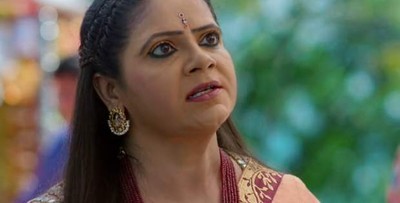 Yeh Rishtey Hain Pyaar Ke: Kunal (Ritvik Arora) hates mother Meenakshi (Rupal Patel) learns Mishbir's separation truth
Star Plus popular daily soap Yeh Rishtey Hain Pyaar Ke is gearing up for new twist.
Kunal is shocked at the fact that Abeer had broken all relationship with Mishti.
Kunal is happy as he wants this but he can see that Abeer is not at all happy with this.
Kunal can see Abeer's pain and thus is ready to find truth as why Abeer took this step.
Kunal will reach the shocking truth and how Meenakshi used him as puppet to destroy his brother Abeer's happiness.
Kunal hates Meenakshi
Kunal thus hates Meenakshi for what she had done and taken advantage of him.
Kunal and Abeer both are going away from Meenakshi and Mishti's curse seems to turn reality.
Stay tuned for more exciting updates of the upcoming episodes only on serialgossip.com
Latest Yeh Rishtey Hain Pyaar Ke Updates