Yeh Rishta Kya Kehlata Hai: Akshat throws Kairav down the cliff Kartik Naira lifeless (Upcoming Twist)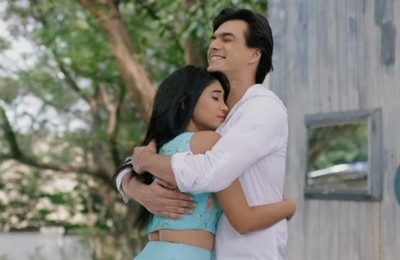 Yeh Rishta Kya Kehlata Hai: Akshat (Neeraj Malviya) throws Kairav (Tanmay Shah) down the cliff Kartik (Mohsin Khan) Naira (Shivangi Joshi) lifeless
The upcoming episode of Star Plus show Yeh Rishta Kya Kehlata Hai will showcase shocking twist and turn.
It was earlier seen that Akshat kidnaps Kairav to exact ransom from Kartik and Naira.
Akshat leaves Goenka Mansion on Vedika's saying only to get a big lottery.
Now post kidnapping Akshat, he decides to get Kairav killed as Goenka's refuse to pay him a penny.
Akshat thus ties Kairav and takes him on top of the cliff.
Vedika and Naira witness Askhat's heinous act
Before Kartik Naira reaches Kairav, Askaht throws Kairav down the cliff.
Vedika and Naira witness this shocking moment and feel shattered.
Will Kartik Naira Vedika be able to save Kairav's life?
Will Kairav die?
Wait and watch to know what happens in the upcoming episode.
Latest Yeh Rishta Kya Kehlata Hai Updates