Yeh Rishtey Hain Pyaar Ke: Mishti drowned to death Abeer Nishant's race of life (Latest Trending News)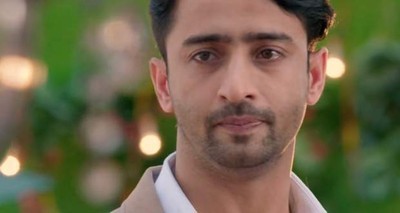 Yeh Rishtey Hain Pyaar Ke: Mishti (Rhea Sharma) drowned to death, Abeer (Shaheer Sheikh) and Nishant's race of life
Star Plus popular daily soap Yeh Rishtey Hain Pyaar Ke is gearing up for high voltage drama and twist.
Abeer and Mishti's life seems to take new turn, here they are standing infront of each other.
Abeer and Mishti are standing infront of each other, here Abeer is hurt as Nishant is part of Mishti's life now.
Abeer leaves after his meeting with Nishant, while here Mishti ends up falling in pool.
Mishti drowned in swimming pool
Mishti is drowning to death and here Abeer and Nishant race to save Mishti, Abeer jumps before Nishant.
Abeer thus manages to save Mishti's life and shares eyelock moments, Abeer gets Mishti out in his arms and recalls past.
Nishant thus takes Mishti from Abeer and thus leaves Abeer all alone and makes him realise that Mishti is now no more with him.
Latest Yeh Rishtey Hain Pyaar Ke Updates