Patiala Babes: Minni's emotional trauma breaks down in Neil's arms (Future Story)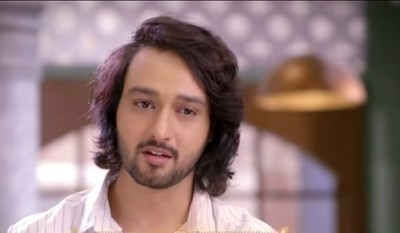 Patiala Babes: Minni's (Ashnoor Kaur) emotional trauma, breaks down in Neil's (Sourabh Raj Jain) arms
Sony Entertainment Television popular daily soap Patiala Babes is gearing up for high voltage drama and twist.
Minni and Neil's life seems to change after the party dhamaka, here Arya asks Neil to marry Minni.
Minni is all shocked infront of all and bursts at Arya, Minni even slaps Arya infront of all.
Minni don't want people to get wrong impression of Neil living at their house and Arya had done the same against Minni.
Minni breaks down emotionally, Neil turns support system
Minni is all guilty and emotionally weak after all this drama, Neil can understand Minni's pain.
Neil provide emotional support to Minni and here Minni breaks down in tears and hugs Neil.
Arya is astonished to see Minni and Neil hugging each other, stay tuned for more exciting updates of the upcoming episodes only on entertainment news website serialgossip.com