Shaadi Mubarak Spoiler Alert: Preeti lost KT after KT marries ex-wife Nandini (Latest Spoilers Alert)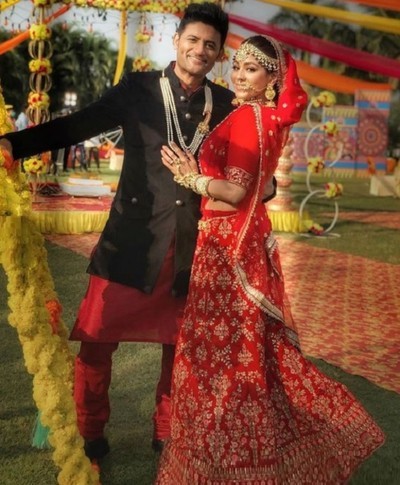 Shaadi Mubarak Spoiler Alert: Preeti lost KT after KT to remarry Nandini
Star Plus Hindi serial Shaadi Mubarak will see further KT and his ex-wife Nandini's remarriage.
Suddenly out of the blue, Nandini wants to repent for her past mistake and remarry KT.
Nandini and KT's son Arjun is arranging KT's remarriage with Nandini while Nandini and Arjun have kept it secret.
Further, KT and Preeti will get big shocker on seeing Arjun's mother real identity.
Nandini's emotional drama will affect KT while Preeti already knows that Nandini has no good intentions for KT.
Preeti to save KT from Nandini
Even if Nandini is KT's wife, Preeti will determine to save KT from this unwanted marriage.
However, not everything will go as planned as KT will almost agree to forgive Nandini and remarry her.
Let's see what will happen next in Shaadi Mubarak and if Preeti will fail and lose KT forever.
Stay tuned with serialgossip.com for more updates and latest news.
Latest Shaadi Mubarak Updates