Aapki Nazron Ne Samjha: What! Mohan forced marriage with Nandini by kidnapping (Future Story)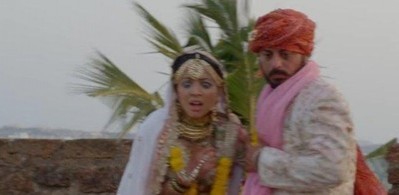 Aapki Nazron Ne Samjha: Mohan kidnapped Nandini takes her to mandap for marriage
Aapki Nazron Ne Samjha is Indian tv drama which telecasted on Star Plus, where its upcoming track of the show will bring much drama and suspense in the show.
It was seen that Vanlata and Gunjan made plan with Mohan to get Nandini kidnapped where Mohan takes Nanidni with him.
Further, Mohan is showing his evil avatar over Nandini and Nandini is baffled knowing that Mohan kidnapped her to marry her and stop marriage with Darsh.
Mohan and Nandini marriage ahead, Darsh in search
On other side entire Raawal family is searching for Nandini where Mohan takes Nandini to some old mahal for marriage.
Nandini and Mohan forced marriage is there where Nandini is forced to get married to Mohan.
What will be Mohan next move after all this?
It would be interesting to see what will happen next in the show.
Stay tuned with us for more exciting updates and upcoming twists in the show.
Latest Aapki Nazron Ne Samjha Updates