Kyun Utthe Dil Chhod Aaye: Randhir deadly attack over Veer gains Amrit hate again (Upcoming Story)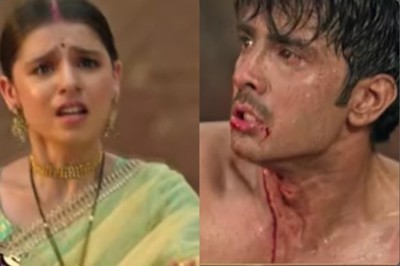 Kyun Utthe Dil Chhod Aaye: Randhir deadly attack over Veer gains Amrit hate again
Kyun Utthe Dil Chhod Aaye is Indian tv drama which telecasted on Sony Tv, where its upcoming track of the show will bring much drama and suspense in the show.
Ongoing track is showing how Veer is over the moon that he got Amrit is in his unaware of the tsunami that Randhir is going to bring.
Where further amid Veer and Amrit are in room where Randhir entered there and started showering flower over Amrit making Veer furious.
Randhir and Veer ugly fight ahead for Amrit
After this drama, Veer gets hell furious and started fight with Randhir where duo deadly fight turned so ugly that Randir again faced Amrit hate.
Amrit gets shocked that how Randhir can attack deadly to Veer and this makes her irked.
It would be interesting to see what will be Amrit next reaction owing to Randhir fight with Veer.
Stay tuned with us for more exciting updates and upcoming twists in the show.
Latest Kyun Utthe Dil Chhod Aaye Updates