Kyun Utthe Dil Chhod Aaye: Amrit marries Veer in lieu of Randhir freedom (Upcoming Story)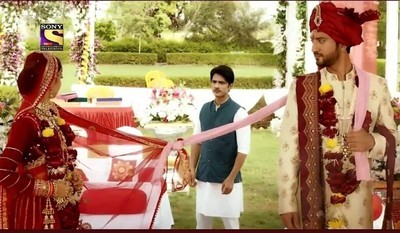 KUDCA: Veer and Amrit marriage ahead, Veer played well
Kyun Utthe Dil Chhod Aaye is Indian tv drama which telecasted on Sony Tv, where its upcoming track of the show will bring much drama and suspense in the show.
It was seen that how Randhir is in jail where police is torturing him and Amrit is much hurt with all this.
Amid all this, Veer is doing his level best to keep Randhir and Amrit separated and thus makes big deal with Amrit.
Veer planning of Randhir rescue in lieu of marriage with Amrit
There is eye popping twist in storyline ahead where Veer and Amrit marriage is there on deal that Randhir will get rescued.
At same, Veer is having feeling of victory where he remarries Amrit and changed the entire story of Randhir and Amrit love story.
Owing to which, Randhir planned to take revenge from Amrit and this will cook upcoming twist.
It would be interesting to see what will be Randhir and Amrit future drama after all this.
Stay tuned with us for more exciting updates and upcoming twists in the show.
Latest Kyun Utthe Dil Chhod Aaye Updates