KUDCA: Amrit turned victim of Randhir hate Veer celebrates victory (Upcoming Twist)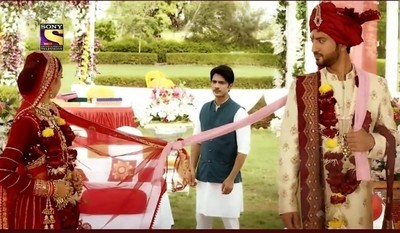 Kyun Utthe Dil Chhod Aaye: Randhir grooves new hate for Amrit for big betrayal
Kyun Utthe Dil Chhod Aaye is Indian tv drama which telecasted on Sony Tv, where its upcoming track of the show will bring much drama and suspense in the show.
Veer was always on full swing to separate Randhir and Amrit where there comes the time that Veer gets much happy.
However where further Veer celebrated his victory by marrying Amrit where Amrit did all this to free Randhir from jail.
Randhir planned revenge from Amrit grooved hate for her
There is drastic turn ahead where Randhir planned revenge from Amrit where he decided to shower his hate for Amrit.
Amrit on other side is much hurt that Randhir is not understanding her sacrifices but all seeing her act of marrying Veer.
It would be interesting to see what will be Randhir and Amrit foreseen twist ahead and Veer drama.
Stay tuned with us for more exciting updates and upcoming twists in the show.
Latest Kyun Utthe Dil Chhod Aaye Updates