Imlie: Anu over-smarts Dev-Malini with divorce dhamaka (Upcoming Story)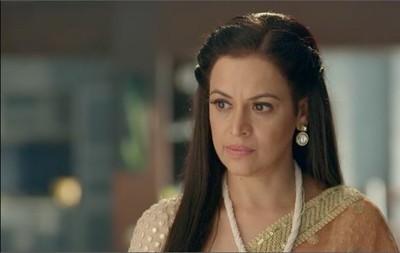 Imlie: Dev decided to make Imlie as heir of family too, Anu shocking drama
Imlie is Indian tv drama which telecasted on Star Plus, where its upcoming track of the show will bring much drama as Dev is back from hospital.
Ongoing is showing that Triptahi family Is hurt that malini is having some extra marital affair where Aditya is again safeguarding her.
Amid all this Dev is back from hospital where Dev confessed Malini and Anu that he is going to divide his property to Malini and Imlie.
Anu shocking divorce drama against Dev and Malini
However where further Anu started giving threatening to Dev that if they give any right or his name to Imlie then Anu will give divorce to Dev.
Owing to which Malini and Dev gets helpless and decided to stay quite.
It would be interesting to see what will happen next in Imlie and Malini life.
Stay tuned with us for more exciting updates and upcoming twists in the show.
Latest Imlie Updates