Kumkum Bhagya: Pradeep double crossed Tanu calls judge-lawyer to marriage (Future Story)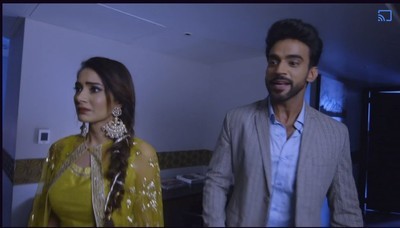 Kumkum Bhagya: Pradeep and Tanu hatches new plan to marry Abhi without any issue
Kumkum Bhagya is popular show on Zee T which is up for some exciting twists and turns ahead where Pragya is doing her job well against Tanu.
Amid all this Pradeep also entered in the show where Pradeep has fallen in love with Pragya and also stands against Tanu.
Tanu on other side is so eager to marry Abhi where Pradeep also joined Tanu's team for sake of money.
Pradeep and Tanu makes plan against Abhi for marriage
However where further Pradeep makes plan with Tanu where duo called judge and lawyer to the marriage so that Abhi and Pragya cant do anything foil.
While this is going to be major drama as any mishap there will be havoc for Tanu and Abhi marriage.
It would be interesting to see how Tanu and Pradeep will manage all this drama.
Stay tuned with us for more exciting updates and upcoming twists in the show.
Latest Kumkum Bhagya Updates