Barrister Babu: Anirudh attempt of suicide Bondita wait goes into vein (Upcoming Twist)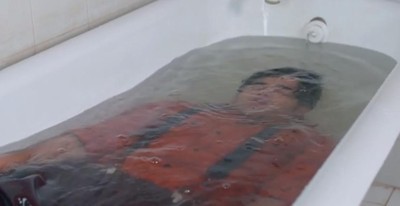 Barrister Babu: Anirudh attempt of suicide Bondita wait goes into vein
Barrister Babu is interesting show telecasted on Colors Tv which is up for some interesting twists and turns ahead as show as Thaku Maa again created rift amid Anirudh and Bondita.
Latest track of the show is showing how Thanku Maa blackmailed Anirudh where Anirudh decided to leave Bondita forever for her safety.
At this point Anirudh is much shattered and totally depressed where he decided to end his life.
Anirudh attempt of suicide ahead while Bondita waiting for him
However where further Anirudh gets go fed up and drunk that he sinks into bath tub and decided to end his life.
While Trilochan entered there to save him and tagged him kayar for doing so while Bondita is waiting for him and Anirudh decided to no go back.
It would be interesting to see what will be next Twist in Bondita and Anirudh bond.
To catch stay tuned with us for more updates and exciting twists in other shows too.
Latest Barrister Babu Updates