Kumkum Bhagya: Tanu smart escape or shameful defeat justifies Pragya (Upcoming Twist)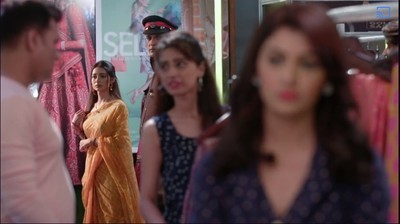 Kumkum Bhagya: Tanu smart escape or shameful defeat justifies Pragya
Kumkum Bhagya is popular show telecasted on Zee Tv, which is up for some interesting twists and turns ahead in the show where Pragya is looking for Mehra family where Tanu oversees Pragya.
Current track deals how Pragya and Sushma are in mall for shopping where Pragya left her purse on counter.
Here Tanu who is much eager to steal the lipstick in mall later gets Pragya purse and escapes with her purse.
Pragya finds Tanu as thief gets much baffled
However where further major twist is there where Pragya later finds with help of police that Tanu is real thief where Pragya gets on mission to get truth.
Here Pragya was having doubt over Gautam who is crossing Pragya way but unaware of the fact that its Tanu who did all this.
It would be interesting to see what will be next Twist in show Kumkum Bhagya.
To catch stay tuned with us for more updates and exciting twists in other shows too.
Latest Kumkum Bhagya Updates