Kumkum Bhagya: Tanu behind bars Aaliya again plays evil game (Future Story)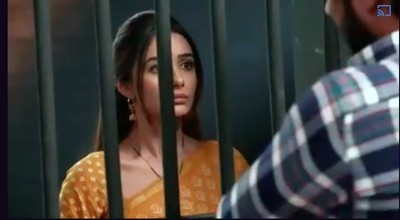 Kumkum Bhagya: Tanu behind bars Aaliya smart games begins again
Kumkum Bhagya is popular show telecasted on Zee Tv, which is up for some interesting twists and turns ahead in the show where Pragya and Mehra family face off is there.
Latest track is showing how Tanu stole Pragya purse where later Pragya gets Tanu arrested over same.
At same everyone gets shocked eyeing Pragya back while Tanu is again blaming Pragya that Pragya is doing all this for revenge.
Aaliya again playing games to keep Pragya truth hidden
However where further, Abhi meets with Tanu in jail where Tanu revealed how someone trapped her here falsely,
While Tanu amanged the game and wanted Tanu to keep Pragya truth hidden from Abhi as this will cook major chaos ahead.
It would be interesting to see what will be next Twist in show Kumkum Bhagya.
To catch stay tuned with us for more updates and exciting twists in other shows too.
Latest Kumkum Bhagya Updates