Kundali Bhagya: Sarla shame Karan feels guilty for breaking Preeta's heart (Upcoming Twist)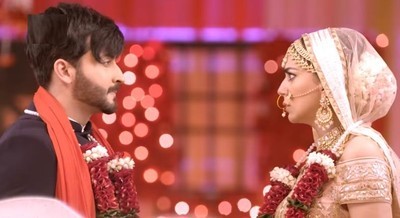 Kundali Bhagya: Sarla shame Karan (Dheeraj Dhooper) feels guilty for breaking Preeta's (Shraddha Arya) heart
The upcoming episode of ZEE TV show Kundali Bhagya will showcase interesting twist and turn.
It was earlier seen that Karan gets married to Preeta confessing his love for her.
Post marriage Karan takes Preeta along with him but he does not take her to Luthra House.
In fact Karan dumps Preeta on the road and reveals his revenge motive.
Karan informs Preeta how he intended to avenge Preeta to settle scores.
Sarla supports Preeta against Karan
Preeta breakdown and returns back to Sarla and expose Karan's deeds.
Broken Sarla heads to Luthra House and expose Karan's bad deeds for breaking Preeta's heart.
Will Karan feel guilty over his action?
Keep tuned to serialgossip.com for more updates.
Latest Kundali Bhagya Updates