Kundali Bhagya: Preeta Karan emotional reunion gives a hoot to vart ritual (Future Story)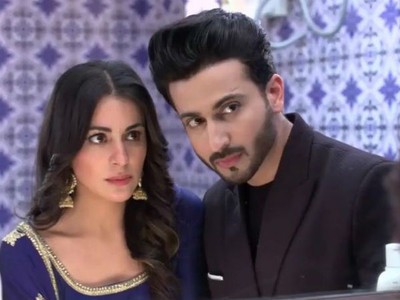 Kundali Bhagya: Preeta (Shraddha Arya) and Karan (Dheeraj Dhooper) union ahead
Zee Tv's most popular and lovable daily soap show Kundali Bhagya is up for some high voltage melodrama and upcoming twists in show.
It was seen that how it is Preeta's first Karva chauth where Preta decided to keep it for husband Karan.
While Sarla refused Preeta to do so and wants Preeta to forget that part while Preeta is in major fix.
Well Preeta decided to keep first fast for love Karan and with hope that Karan will come to break her fast.
Karan and Preta secret meet
On other side, Karan too aware that Preeta must have kept the fast.
However where after all this Karan get shocked eyeing Preeta where duo gets emotional eyeing each other amid varat ritual.
Will Karan and Preeta able to unite with each other?
It would be interesting to see what will happen next in the show Kundali Bhagya.
Keep watching Serial Gossip.com for more exciting updates and upcoming twists in your favourite shows.
Latest Kundali Bhagya Updates