Kundali Bhagya: Karan Preeta's fire of love ignited by Sameer Srishti (Upcoming Twist)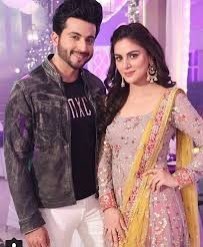 Kundali Bhagya: Karan (Dheeraj Dhoopar) and Preeta's (Shraddha Arya) fire of love ignited by Sameer and Srishti
Zee TV's popular daily soap Kundali Bhagya is up for high voltage drama and twist.
Karan and Preeta's love is facing bitter times and here Mahira has turned new trouble.
While here Sameer and Srishti knows that Karan, Preeta loves each other but are not confessing it.
Srishti and Sameer thus comes together for a mission to unite Karan and Preeta and make them realise love.
Sameer and Srishti's new action plan
Srishti and Sameer are not ready to let their love die because of their differences and has a bigger plan.
Sameer and Srishti thus cooks a plan to sideline Mahira and ignite fire of love amid Karan and Preeta.
What more drama and dhamaka awaits ahead for Karan and Preeta, stay tuned for more exciting updates of the upcoming episodes only on serialgossip.com
Latest Kundali Bhagya Updates