Kahaan Hum Kahaan Tum: Rohit's I Love You for Sonakshi on Valentines Day (Upcoming Twist)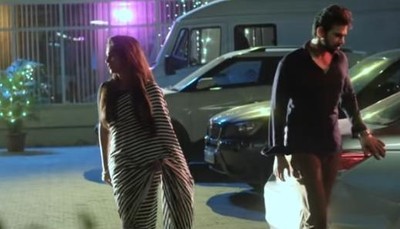 Kahaan Hum Kahaan Tum Upcoming Twist, Latest News 14th February 2020 serialgossip.com
Star Plus popular serial Kahaan Hum Kahaan Tum will showcase interesting twist and turn.
It was earlier seen that Sonakshi turns dancer just to earn money and save Suman.
Shockingly Rohit gets to witness the entire scenario and stops Sonakshi's this step.
Further Rohit indirectly calls Sumit back and helps Sonakshi free Suman.
Rohit's I Love You to Sonakshi
But Rohit does not let Sonakshi come to know about his good step while in return he proves himself more arrogant.
Moreover after the fight Rohit gifts a heart balloon to Sonakshi and confesses I Love You with a help of small kid.
Sonakshi gets overwhelmed but fails to know that the man is Rohit.
Stay tuned to serialgossip.com for more updates on Kahaan Hum Kahaan Tum.