Kahaan Hum Kahaan Tum: Naren's blasting entry to end Nishi's nasty game with Sonakshi (Upcoming Twist)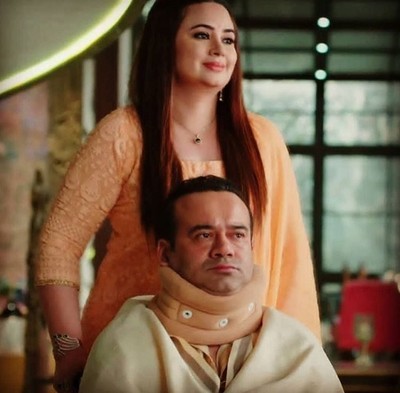 Kahaan Hum Kahaan Tum: Naren's blasting return to end Nishi's nasty game with Sonakshi
Star plus Serial Kahaan Hum Kahaan Tum is going to see exciting track in the upcoming storyline.
After Nishi separated Rohit and Sonakshi and instigated the family against her,
Nishi take over the hospital and the property everything on her name behind back Naren.
How Nishi's such dirty game is not going to last anymore as Naren is finally going to gain conscious.
Naren and Sonakshi to meet for a plan
Naren will soon arrive back to home where he gained conscious and his memory out of comma but somewhere still he can't speak.
Naren will watch Nishi's evil game but there he will not let Nishi ruin his family anymore.
Let see how Naren and Sonakshi will come together to end the dirty game of Nishi.
Stay tuned with serialgossip.com for more updates and latest news.
Latest Kahaan Hum Kahaan Tum Updates