Yeh Jaadu Hai Jinn Ka: Aman and Roshni part ways over painful reality (Upcoming Twist)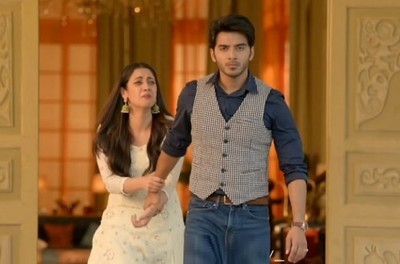 Yeh Jaadu Hai Jinn Ka: Aman and Roshni part ways again on major misunderstanding
Hindi Serial Yeh Jaadu Hai Jinn Ka is seeing lot of twists and turns in the storyline.
Aman and Roshni's relationship which reunited on a happy note is now ending on a bitter note.
After Alia plays her dirty game with Roshni, Aman misunderstands Roshni only tried to kill her.
Meanwhile Kala Jinn too attacked the family that Aman gave Parveen's responsibility to Roshni but Alia attacked Parveen and she slipped in comma.
Now blame comes on Roshni and Aman expels Roshni out of the house.
Aman's life to face troubles
Aman and Roshni once again got separated over misunderstanding.
However Aman thinks Roshni ruined his life and his family,
Aman's life is going to face a hard time when Roshni aka Ayana is no more in his life.
Let see what will happen next in the show.
Latest Yeh Jaadu Hai Jinn Ka Updates