Kahaan Hum Kahaan Tum Last Episode: Sonakshi gets role of Tulsi in Netra's new show (Upcoming Twist)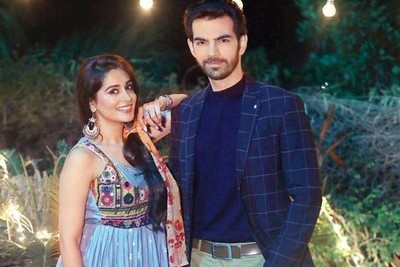 Kahaan Hum Kahaan Tum: Sonakshi (Dipika Kakkar) gets role of Tulsi in Netra's new show
Star Plus serial Kahaan Hum Kahaan Tum will showcase interesting twist and turn.
It was earlier seen that Rohit and Sonakshi tries their best to expose Nishi.
At last the duo manages to expose Nishi.
Rohit and Sonakshi gets remarried with Veena and Naren's permission along with Akash and Deepa.
Rohit and Sonakshi gets accepted by entire family and are happy to have them in their life.
Post marriage Netra offers Sonakshi the role of Tulsi in her new serial.
Netra begs for apology Sonakshi happy to prosper in career
Netra also begs for apology for turning selfish in Sonkashi's bad times.
Sonakshi with Naren's go ahead she accepts this new serial to uplift her career front.
Rohit and Sonakshi gets a new beginning with the happy ending of their love show Kahaan Hum Kahaan Tum.
Latest Kahaan Hum Kahaan Tum Updates