Kundali Bhagya: Foolish Preeta once again decides to save Karan from Mahira (Upcoming Twist)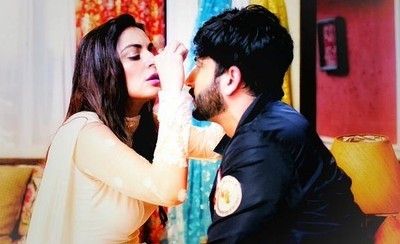 Kundali Bhagya: Foolish Preeta once again decides to save Karan from Mahira
ZEE TV serial Kundali Bhagya will showcase interesting twist and turn in the upcoming track.
It was earlier seen that Preeta comes back home from Luthra house post facing the insult once again from Karan.
Preeta vows to never return back to Karan and Luthra house.
But when Mahira reveals about her and Sherlyn's reality, Preeta once again slips and decides to expose them.
Preeta decides to expose Sherlyn and Mahira
Preeta once again behaves foolish and decides to expose Mahira and Sherlyn to stop Mahira Karan marriage.
More than the marriage, Preeta wants to expose Mahira and Sherlyn's attempt to kill Mahesh.
It would be really interesting to see when will Preeta succeed or this game will continue life long.
Keep tuned for more updates on Kundali Bhagya.
Latest Kundali Bhagya Updates