Barrister Babu: Saudamini expose Bondita's bedwetting cheat Anirudh furious (Upcoming Episode)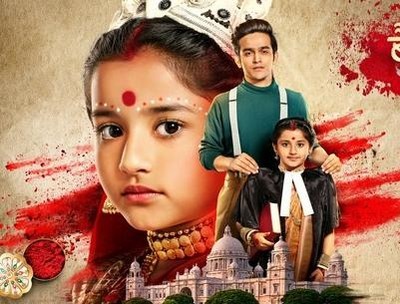 Barrister Babu: Saudamini expose Bondita's (Aura Bhatnagar) bedwetting cheat Anirudh (Pravisht Mishra) furious
Colors serial Barrister Babu will showcase interesting twist and turn.
It seems Anirudh asks for his perfume where Saudamini decides to handover the same.
Abirudh gets shocked seeing the perfume being used and turned less.
Bondita gets scared and nervous as her secret will be out soon.
Bondita stands quiet where suddenly the topic gets changed where villagers come to complaint about Bondita stealing mens clothes from the river back.
Anirudh's new teaching lessons to Bondita
While Saudamini comes to know that Bondita has used the perfume and expose her bedwetting cheat before entire family leaving Anirudh furious.
It would be really interesting to see how Anirudh teaches Bondita to stop bed wetting.
Keep tuned to serialgossip.com for more updates.
Latest Barrister Babu Updates