Sushant Rajput house's missing duplicate keys found mystery with rumored Girlfriend (Latest Update)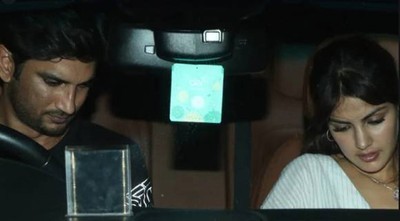 Actor Sushant Singh Rajput and Rhea Chakraborty's relation and suicide mystery
Sushant Singh Rajput and his rumored girlfriend Rhea Chakraborty were in news for dating each other, but everytime as they asked both refused over the same.
Whenever anyone asked them about their relation they just said that they are just friends, but theur outings , dinner dates were enough to leave everyone with the clue that they were more than friends.
Amid all this, Rhea is facing police investigation and about 9 hours she was in investigation criteria.
Rhea's statement and Sushant Rajput used to live together
Further Rhea confessed that they used to live together in a flat but before Sushant's death they had some fight but still they were in contact with each other.
After their fight Sushant started to live separately but there are no any confirmation that now again Rhea was living with Sushant and she is having his duplicate house keys.
Also Rhea Chakraborty and Mahesh Bhatt's relation is turning to be pre planned murder of Sushant.
Stay tuned with Serial Gossip.com for more exciting updates and latest news.
Latest Sushant Singh Rajput Updates