Kasauti Zindagi Ki 2: AnuPre maha-milan ruined by Mr. Bajaj eagle eye Sneha in danger (Future Story)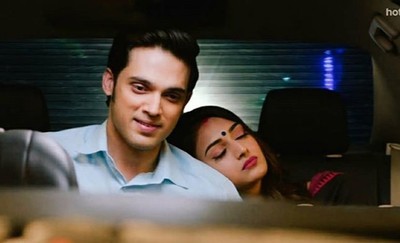 Kasauti Zindagi Key 2: Anurag (Parth Samthan) and Prerna (Erice Fernandes) face off with Mr. Bajaj
Star Plus's most popular and lovable show Kasauti Zindagi Key 2 is one of the most running show which is up for some exciting turns and twists in the show.
As per latest track, Prerna and Anurag bith are unaware of Shena while accidently duo will meet Shena, their daughter.
Further upcoming track of show will showcase how Prerna and Anueag's revenge game will end up meeting Shena where Prerna will some connection with her.
Prerna Anurag and Sneha face off with Mr. Bajaj
However where further Karan Patel entered in the show as Mr. Bajaj where Prerna and Anjurag;s union will be haunted by Mr. Bajaj again.
On other side, Sneha's truth will again bring her in big danger.
It would be interesting to see what will happen next in the show Kasauti Zindagi Key2.
Till then, stay tuned with serial Gossip.com for more exciting g updates and upcoming twists in the shows.
Latest Kasauti Zindagi Ki 2 Updates