Shakti Astitva Ke Ehsaas Ki: Virat decision assassinated Heer to death, Preeto turned mad (Upcoming Twist)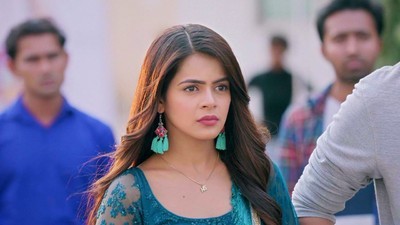 Shakti Astitva Ke Ehsaas Ki: Virat decision assassinated Heer to death, Preeto turned mad
Shakti Astitva Ke Ehsaas Ki is one of the most popular and long running show of Colors Tv casting Virat (Simba Nagpal) and Heer (Jigyasa Singh) in main leads.
As per latest track of the show Virat broke marriage with Heer where Heer is assuming Soumya as reason behind her broke marriage with Virat.
While amid all this furious Heer flee away from house with gun, while Preeto and Harak singh runs behind her.
Hurt Heer decided to take her life
After all this everyone get shocked hearing gun firing, while Preeto will be seen reaching their on time.
While Virat will somehow also save Heer from doing so witnessing Preeto getting mad over Heer.
It would be interesting to see what will happen next in the show Shakti Astitva Ke Ehsaas Ki.
Till Then, Stay tuned with Serial Gossip.com for more exciting updates and upcoming twists in the shows.
Latest Shakti Astitva Ke Ehsaas Ki Updates