Yeh Rishta Kya Kehlata Hai: Frustrated Kartik swears to hurt himself threatening Naira in jail (Upcoming Twist)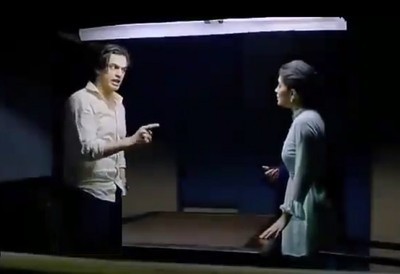 Yeh Rishta Kya Kehlata Hai: Kartik attempts to hurt himself threatening Naira in jail
Longest running TV serial Yeh Rishta Kya Kehlata Hai is going to see biggest twist in Kartik Naira life.
Kartik makes a huge sacrifice for the family to get the loan for the business.
Goenka family is celebrating happy time but before everything could come back to the track the police come to arrest Kartik.
Kartik gets arrested on the charges of hit and run case and this doubles the trouble when Naira comes to meet Kartik in jail but Kartik has refused to meet anyone.
Kartik and Naira major confrontation
Kartik and Naira have a major confrontation where Naira questions Kartik about what he has done and what he is up to.
Kartik gets angry at Naira where the argument gets so heated that Kartik threatens Naira saying if she will not leave then he will hurt himself.
Naira is stumbled at Kartik's such confession that now this is getting more interesting to watch what will happen now in the show.
Stay tuned to serialgossip.com for more updates and latest news.
Latest Yeh Rishta Kya Kehlata Hai Updates