Kumkum Bhagya: Abhi Pragya's emotional love union turns out threat of death (Upcoming Episode)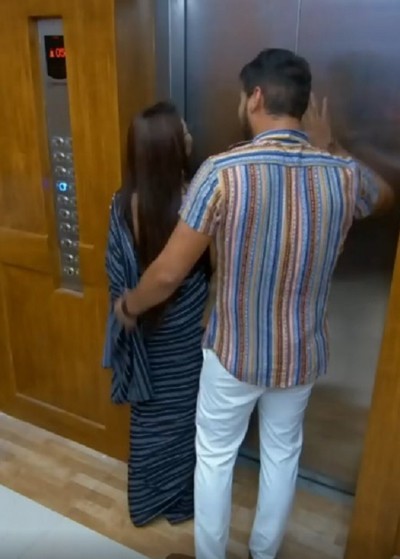 Kumkum Bhagya: Abhi Pragya's emotional love union turns out threat of death
Finally Abhi and Pragya unite in popular running TV serial Kumkum Bhagya of ZEE TV.
The upcoming episode of Kumkum Bhagya is looking forward for deadly twist in Abhi and Pragya's love story.
Abhi and Pragya are together to cherish their love life while they fight and complaint to each other.
Abhi and Pragya are stuck together in the lift that the situation now takes U-turn when they find it difficult to get out of the lift and this knocks in death threat for both Abhi and Pragya.
Death call for Abhi and Pragya
Abhi and Pragya meet after 8 years of long separation that before they could meet with their daughters, the tragedy knocks in.
Abhi and Pragya will meet drastic accident when the lift will get hanged amid the short circuit.
This is getting more and more interesting to watch if Abhi and Pragya's destiny could unite them and protect their lives.
Stay tuned to Serialgossip.com for more updates and latest news of top TV shows.
Latest Kumkum Bhagya Updates