Yeh Rishta Kya Kehlata Hai: Naira to save Kartik and expose Sita Kundan (Upcoming Twist)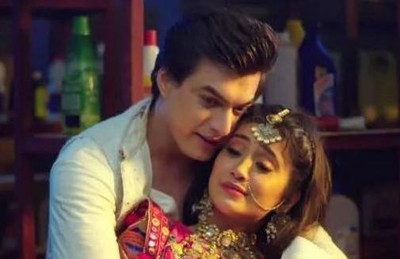 Yeh Rishta Kya Kehlata Hai: Naira (Shivangi Joshi) to save Kartik (Mohsin Khan) and expose Sita Kundan
The upcoming episode of Star Plus longest running serial Yeh Rishta Kya Kehlata Hai will showcase interesting twist and turn in Kartik and Naira's life.
As per the latest episodes of Yeh Rishta Kya Kehlata Hai we have seen that Kartik gets self-arrested just to secure his Goenka Empire and family.
Kartik can never see his family helpless and thus makes a huge sacrifice for their happiness.
Hence Kartik takes over the blame and saves Kundan's life under Sita's pressure.
Naira unhappy with Kartik's major sacrifice
Now in the latest track of Yeh Rishta it is seen that Naira discovers Kartik's big secret and decides to teach good lesson to Sita and Kundan.
Naira thus takes gets determined to save Kartik and expose Sita and Kundan.
Will Naira be able to expose Sita and Kundan soon?
Let's wait and watch for the upcoming twist in Yeh Rishta Kya Kehlata Hai.
Latest Yeh Rishta Kya Kehlata Hai Updates