YRKKH: Dadi to now live in ashram sacrifice everything for Kartik Naira's new mission (Upcoming Twist)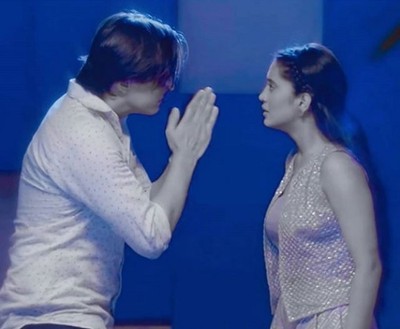 Yeh Rishta Kya Kehlata Hai: Dadi to now live in ashram sacrifice everything for Kartik Naira's new mission
Popular TV show Yeh Rishta Kya Kehlata Hai is looking forward for Kartik and Naira big challenge.
Dadi is hurt that Kartik is suffering so much for his family thus Dadi leaves the house leaving behind a goodbye letter.
Naira and the family is shocked knowing Dadi left the home as she wants them to sell the Goenka Mansion and get Kartik home.
Naira reaches to ashram where the family convinces Dadi to come home but now Dadi has decided to live ashram until Kartik gets home.
Naira thus reveals everyone that Kartik is sacrificing his life to protect them and this is all Sita and Kundan's dirty game plan.
Naira turns in action mode of Tina
Naira will now turn Tina in Yeh Rishta Kya Kehlata Hai to catch hold of Kundan's evil truth and expose him before Sita.
Sita has surely trapped Kartik to save Kundan but she herself is unaware of Kundan being the real villain.
Naira is now on her new mission, let's hope she proves Kartik innocent.
Stay up to date with Serialgossip.com for popular top TV shows and Hindi serial.
Trending:
Latest Yeh Rishta Kya Kehlata Hai Updates