Barrister Babu: Bondita's pratigya to separate Anirudh Bondita forever (Upcoming Twist)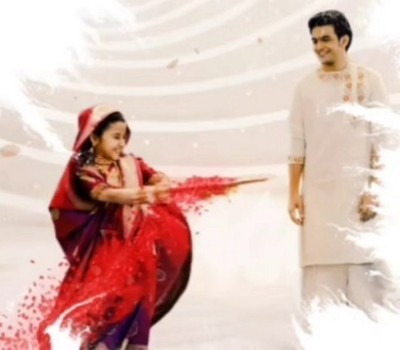 Barrister Babu: Bondita's pratigya to separate Anirudh Bondita forever
Colors TV show Barrister Babu is seeing a challenging time in Bondita and Anirudh's marital life.
Anirudh is challenged by his father to cure Bondita's bed-wetting bad habit but things are getting difficult for him.
Anirudh and Bondita's relationship is now put at stake as Bondita's mother is taking Bondita home with her as per Trilochan's plan.
Anirudh stands against Bondita when Bondita goes stubborn and takes pratigya to leave the house with her mother.
Anirudh to take a decision
Now Anirudh will take a shocking step against Bondita in Barrister Babu.
This is going to interesting to watch how Bondita's pratigya and her stubbornness to leave with her mother will get Anirudh separated from him.
Stay up to date with Serialgossip.com for popular top TV shows and Hindi serial.
Latest Barrister Babu Updates