Choti Sardarni Spoiler: Manav snatching his son calls Meher gold digger (Upcoming Twist)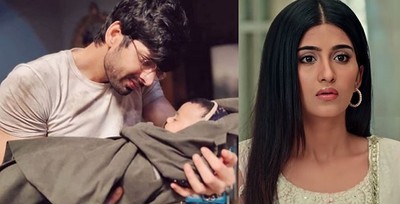 Choti Sardarni Spoiler: Manav (Hitesh Bharadwaj) snatching his son calls Meher (Nimrat Kaur Ahluwalia) gold digger
Colors Hindi serial Choti Sardarni is going to tragic twist in Sarabjit and Meher's love story when Meher's past is back.
Sarabjit and Meher are in love where Meher is planning to confess her feelings to Sarabjit.
However, before Sarabjit and Meher's love to fly high in the air, Manav makes his entry with the shocking past revelation.
Vikram aka Manav has already got the case file of Manav that now he is going to learn everything about his and Meher's past where how he was killed.
Meher and Sarabjit's love story to end
Manav will be demanding his son Karan from Meher when he questions Meher for marrying Sarabjit when she loved him.
This is going to be a big challenge for Meher to give away her son when Manav is back and how she will handle her love life with Sarabjit.
Stay tuned to Serialgossip.com for more updates and latest news of top TV shows.
Latest Choti Sardarni Updates