Kundali Bhagya: Karan's hateful promise making Preeta's everyday hell post marriage (Upcoming Twist)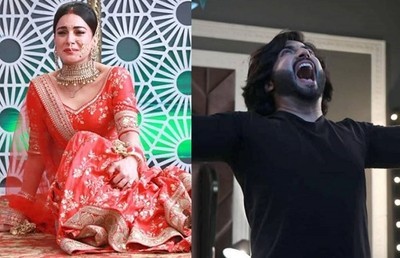 Kundali Bhagya Upcoming Twist: Karan's (Dheeraj Dhoopar) hatred for Preeta (Shraddha Arya) making her everyday hell in Luthra house
The upcoming twist of ZEE TV serial Kundali Bhagya is going to see a big twist after Karan and Preeta's marriage.
Karan and Preeta's marital life is going to bring a terrible time in Preeta's life.
Karan's unconditional love for Preeta has now turned into a hate.
Preeta on the other hand is having no courage to face Karan while she is also ousted by her own mother Sarla.
Preeta and Karan's marital life will now bring drastic twists and turns in the story when Karan promises to make Preeta's everyday hell after their marriage.
Preeta's love to win against Karan's hate
Karan and Preeta's love hate story is about to begin in Kundali Bhagya where Karan will unveil his hate while Preeta will try to win against his hate.
This is going to be really interesting to watch if Preeta's love will win against Karan's hate.
Stay up to date with Serialgossip.com for popular top TV shows and Hindi serial.
Latest Kundali Bhagya Updates