Kundali Bhagya: Sarla pushes Preeta back in Karan's life and house (Upcoming Twist)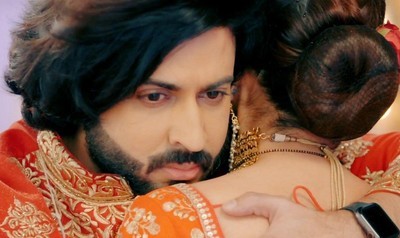 Kundali Bhagya: Sarla pushes Preeta (Shraddha Arya) in Karan's (Dheeraj Dhooper) life and house
The upcoming episode of ZEE TV serial Kundali Bhagya will showcase high voltage interesting drama.
As Preeta returns back home to Sarla with tears, Sarla gets angry.
Sarla gets angry on weak Preeta as she never fights back and gets teary eyed.
This time Preeta gains confidence all thanks to mother Sarla.
Preeta thus decides to make her bold comeback in Karan's house as his wife.
Sarla also reminds Preeta her motive behind her marriage with Karan that is Mahesh Luthra.
Preeta's re-entry in Luthra House shocks Mahira Sherlyn
For the sake of Mahesh uncle Preeta makes her return in Luthra House leaving Sherlyn and Mahira shocked.
On the other side Luthra family was planning to get Mahira and Karan remarried but Preeta marks her re-entry.
What twist is waiting ahead for Karan and Preeta, keep reading serialgossip.com for further development.
Latest Kundali Bhagya Updates