Yeh Hai Chahatein Latest News: Mahima & Saransh relation to now separate Rudraksh from Prisha (Latest News)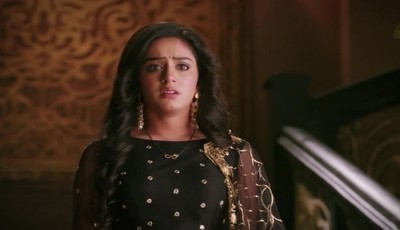 Yeh Hai Chahatein Latest News: Mahima and Saransh truth to now separate Rudraksh Prisha
The popular TV show Yeh Hai Chahatein is going to see a terrible face in Rudraksh and Prisha's life.
Rudraksh and Prisha are living the happiest times in their marital life and are proud parents of Saransh.
However, a big storm is on the way when Ahana gets to know a big secret of Prisha's life.
Saransh is Mahima's son and Prisha hid the secret from Rudraksh.
Ahana is going to play a big fat game blackmailing Prisha using Mahima and Saransh's relation truth.
What will happen next in Yeh Hai Chahatein is going to be a big challenge for Prisha.
Prisha and Rudraksh's marital relation on stake
How Prisha will keep the secret when Ahana has started to blackmail her to separate her from Rudraksh?
Stay up to date with Serialgossip.com for popular top TV shows and Hindi serial.
Latest Yeh Hai Chahatein Updates