Ek Duje Ke Vaaste 2: Shravan and Suman's love story begins on a happy note (Upcoming Story)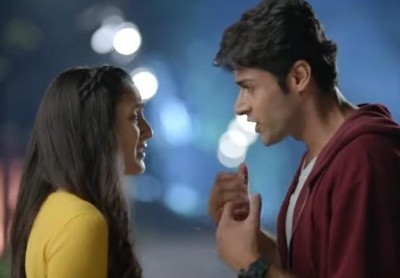 Ek Duje Ke Vaaste 2: Shravan (Mohit Kumar) and Suman's (Kanikka Kapur) love story begins on a happy note
The upcoming episode of Sony TV serial Ek Duje Ke Vaaste 2 will showcase beautiful twist.
It was earlier seen that Suman finally fail to control her love feelings.
Happily Suman confess I Love You for Shravan leaving him surprisingly happy too.
Shravan and Suman are very happy to get each others love and feel special.
Now Suman jumps in joy and blushes the whole day and spots Shravan.
Shravan and Suman gets busy on phone
Both Suman and Shravan feels happy to see each other and begins their Isharon Isharon mein drama.
Later the duo gets busy on their phone and keeps chatting.
Shravan and Suman's love story thus begins on a happy note.
Let's see what new twist is waiting for Shravan and Suman ahead in their life.
Latest Ek Duje Ke Vaaste 2 Updates