Shaadi Mubarak: Destiny brings KT and Preeti together on first job (Upcoming Episode)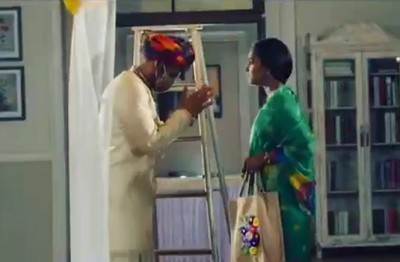 KT (Manav Gohil) and Preeti's (Rajashree Thakur) destined love story to take the first step in Shaadi Mubarak
The upcoming episode of Shaadi Mubarak is going to see the first step of KT and Preeti towards their new life.
KT offers Preeti to become his business partner but Preeti denies the offer as she doesn't want someone's sympathy.
Preeti gets her first project of event planning where she is super excited even if it's a small budget event.
Interestingly, Preeti and KT collide as KT also got the same project and thus face off on the very first day of their very first project.
KT and Preeti nok-jhok
KT and Preeti will have their lovely yet spicy nok-jhok when Preeti will assume KT followed her.
This is going to be interesting to watch what more exciting twists and turns are line up in the show.
Stay tuned to Serialgossip.com for more updates and latest news of top TV shows.
Latest Shaadi Mubarak Updates