KumKum Bhagya: Rhea's mental imbalance Aaliya hurries for new twist (Upcoming Story)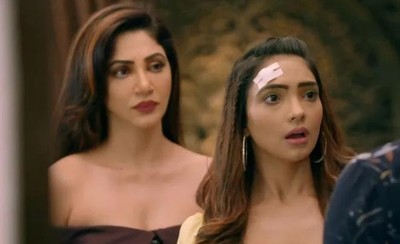 KumKum Bhagya: Rhea's mental imbalance Aaliya hurries for new twist
ZEE TV longest running serial KumKum Bhagya will showcase interesting twist in the upcoming episode.
Rhea gets into heated argument with Aaliya for keeping a lie before her.
Rhea is much disappointed over Aaliya's wrong upbringing and also feels grief sturck.
Furthermore Ranbir also comes and confronts Rhea over her bad where he breaks all ties with him.
Aaliya feels happy to see Rhea's mental imbalance.
Aaliya wants to keep Rhea away from Pragya
Before Rhea could take any step Aaliya hurries to do something to keep Rhea away from Pragya.
Aaliya does not want to see happy reunion of everyone.
Will Aaliya be able to keep Rhea away from Pragya?
It would be really interesting to see what happens next on the show.
Stay tuned and keep reading serialgossip.com
Latest Kumkum Bhagya Updates