Choti Sardarni: Meher to make toughest choice amid Sarabjit or Manav (Upcoming Twist)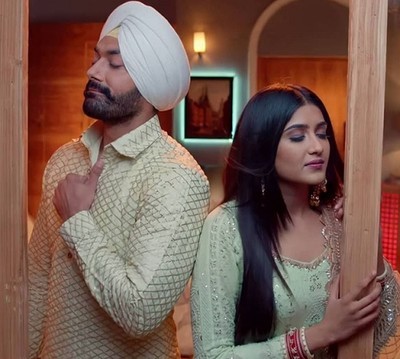 Choti Sardarni: Manav's major step to ruining Sarabjit Meher's night of consummation
The latest story of top TV serial Choti Sardarni is seeing a challenging phase in Sarabjit and Meher's life.
Sarabjit and Meher are finally in love and are going to consummate their love to take the next step in their passionate love story.
However, who knew that one day Meher's past, her ex-lover Manav, who died will return back in Meher's life.
Manav is on the way to propose his Meher while here Sarabjit and Meher are consummating love.
What will happen next in Choti Sardarni is going to be tough for Meher as she will have to choose one amid Sarabjit or Manav, who is her past.
Meher to face life biggest dilemma
Meher is going to face her life biggest dilemma when she has to choose either her present Sarabjit or her past Manav.
Meher and Sarabjit who decided to live their whole life together promising their true love will get separated or Manav's love proposal to Meher will bring any new twist.
Stay up to date with Serialgossip.com for popular top TV shows and Hindi serial.
Latest Choti Sardarni Updates