Gum Hai Kisi Ke Pyaar Mein: Virat & Sayi come closer in love as Virat turns Sayi savior (Upcoming Story)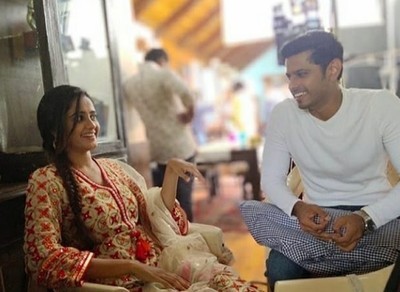 Gum Hai Kisi Ke Pyaar Mein: Virat and Sayi come closer in love as Virat turns Sayi saviour
The upcoming story of 'Gum Hai Kisi Ke Pyaar Mein' is going to see love started to bud amid Virat and Sayi.
Virat is trying his best to protect Sayi and Kamal from the evil gang of Vittal and Jagtap himself.
Kamal then gets an urgent call when Sayi is left all alone.
Virat thus takes the charge of Sayi's protection and there he turns Sayi's bodyguard.
Virat and Sayi to become friends
Further in the story to come, Virat and Sayi will finally become friends.
Virat and Sayi were on bitter terms but after Virat will turn to protect Sayi from the disgusting deeds of Jagtap,
Virat and Sayi's bitterness will start to turn into their sweet relations.
However, let's see when their love story will start.
Stay tuned to entertainment news website Serialgossip.com for more updates and latest news of top TV shows.
Latest Gum Hai Kisi Ke Pyaar Mein Updates