Choti Sardarni: Not Meher but Manav to reveal his real identity Sarabjit (Upcoming Story)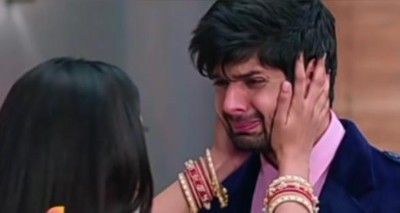 Choti Sardarni: Not Meher (Nimrat Kaur Ahluwalia) but Manav (Hitesh Bhardwaj) to reveal his real identity Sarabjit
The upcoming episode of Colors popular serial Choti Sardarni will showcase interesting twist and turn.
It was earlier seen that Manav meets Meher and informs her that he is returned back only for their love.
Meher is happy but rejects Manav's love as now she has moved on with Sarabjit in life.
Meher wants to informs this news to Sarabjit but stops seeing him talking to upset Aditi.
Meher does not want to ruin three lives and hence decides to reveal the truth later.
Meher keeps quiet to save Aditi's marriage
However Manav cannot stand Meher and Sarabjit's closeness.
Hence Manav comes up with a decision to reveal the entire truth of his real identity to Sarabjit.
It would be really interesting to see what happens next on the show.
Stay tuned and keep reading serialgossip.com for more updates on Choti Sardarni.
Latest Choti Sardarni Updates