Choti Sardarni: Manav goes obsessive to snatch Meher from Sarabjit (Upcoming Twist)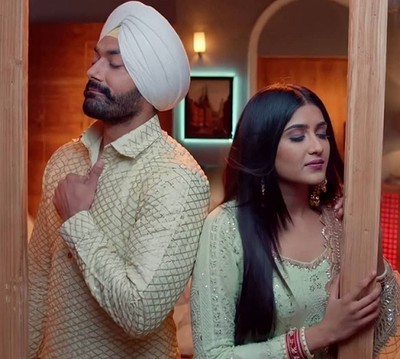 Choti Sardarni: Manav goes obsessive to snatch Meher from Sarabjit
The daily TV serial 'Choti Sardarni' is going to see major ups and downs in the storyline.
Sarabjit and Meher have confessed their passionate love but it seems Manav's comeback is going to turn hurdle in their love story.
Manav follows Sarabjit and Meher to London when Meher is completely stumbled with Manav's love proposal.
Manav is not ready to give up on Meher as his love for Meher is still alive.
The upcoming twist of Choti Sardarni will witness dramatic track as Manav is getting more obsessive to snatch Meher from Sarabjit.
Sarabjit and Meher's love in danger
Now when Manav is determined to get Meher from Sarabjit,
This is getting highly intensified to watch how Meher will save her marital life.
Stay tuned to entertainment news website Serialgossip.com for more updates and latest news of top TV shows.
Latest Choti Sardarni Updates