Shaadi Mubarak: Rati Pandey aka Preeti's big lie to break KT's heart (Upcoming Twist)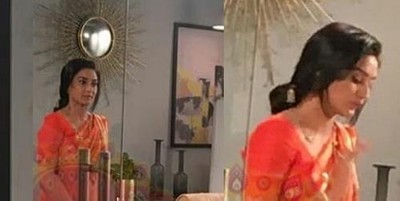 Preeti (Rati Pandey) and KT's (Manav Gohil) relation to face big danger in Shaadi Mubarak
The upcoming twist of 'Shaadi Mubarak' is going to face terrible times ahead amid KT and Preeti.
KT and Preeti are working on the wedding event of Goplani's daughter.
Preeti faces a traumatic situation when Mrs Goplani insults her dark complexion and also humiliates her badly.
What will happen next in Shaadi Mubarak is quite intensifying as Preeti lies to KT about her sickness.
KT and Preeti's fight gets ugly
Further in the story, KT and Preeti's fight will take an ugly u-turn.
KT and Preeti both will have a hard time as their heated argument will turn into a fight.
KT gets upset with how Preeti lied to her when she is totally fit and fine.
Let's see what big twist will come in the story now.
Stay tuned with Serialgossip.com for more updates and latest news.
Latest Shaadi Mubarak Updates