Barrister Babu: Greenwood villainous entry to ruin happy lives of Anirudh-Bondita (Upcoming Twist)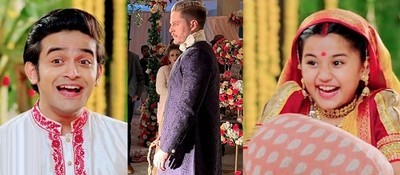 Barrister Babu: Greenwood(Jason Shah) villainous entry to ruin happy lives of Anirudh (Pravisht Mishra) and Bondita (Aura Bhatnagar Badoni)
Colors serial Barrister Babu is finally going to see Saudamini's chapter closed from Anirudh and Bondita's love life.
Anirudh exposes Saudamini and breaks all chords with her.
The happy times in Anirudh and Bondita's lives have begun.
Even so, someone really unlucky is going to mark his entry in their beautiful life.
Jason Shah aka Greenwood to bring new challenge for Anirudh-Bondita
Actor Jason Shah aka Greenwood Babu is going to bring new challenges and troubles for Anirudh and Bondita.
Anirudh and Bondita are standing strong in their trustworthy relationship,
Even so, will Anirudh and Bondita be able to face the new storm of Greenwood is worth watching next in Barrister Babu.
Latest Barrister Babu Updates